Aquariumvissen kiezen en houden
Wist je dat de meeste aquariumvissen tussen de 10 en 20 jaar oud kunnen worden? Vaak worden aquariumvissen zonder voorkennis in een aquarium gedaan. Hierdoor is het aantal dat onnodig sterft bijzonder hoog.
Snel de juiste info over aquariumvissen?
Dode aquariumvissen zijn vreselijk om te zien. Veel overlijdensgevallen kunnen helaas voorkomen worden. Door onvoldoende kennis gebeurd dit gewoon te vaak. Om mijn aquariumvissen goed te beschermen, gebruik ik een middel dat proactief de weerstand verhoogt. Hiermee voorkom ik veel ellende zoals visziekten. Een aanrader!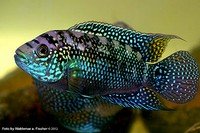 Aquariumvissen kiezen, kopen en houden kun je dan ook het beste doen, met een aantal vereisten voor de vis in het achterhoofd. Net als bij aquariumplanten draait het bij het houden van gezonde aquariumvissen allemaal om balans.
Balans is het toverwoord omdat een goede balans in je aquarium, het aquariumwater gezond en en natuurlijk houdt. Hierdoor ontstaan minder snel ziektes en vervelende bacteriën. Let in een aquariumwinkel dus altijd goed op hoe het aquarium waar de aquariumvissen inzetten oogt. Wat goed is te weten over aquariumvissen vind je in deze blog.
Vereisten voor je aquariumvissen
Goede waterkwaliteit

Net zoals je geen pinguïn in de Sahara zet, moet je geen Afrikaanse vissen in een omgeving zetten die geschikt is voor  zalmen uit het Noorwegen. Met andere woorden: kijk naar de PH-waarde (zuurgraad) van je aquariumwater en houdt daar de juiste vissoorten bij. Kijk voor meer informatie eens op de blog over de top 10 vissen voor beginners.

Sociale omgeving

Sommige aquariumvissen gedijen het beste in een school, terwijl andere zeer territoriaal zijn ingesteld. Kijk dus voor aankoop of een vis bijvoorbeeld een harem vormt, solitair leeft of een groepsvis is. Doe je dat niet, dan levert dat veel stress voor de vissen op, hierdoor stijgt de kans op ziekten aanzienlijk.

Optimale temperatuur

Net zoals bij de waterkwaliteit hebben vissen uit diepe meren andere behoeften dat vissen uit een modderplas. Zonder de juiste temperatuur verliezen aquariumvissen hun kleur, zijn ze minder actief en neemt de sterfte op lange termijn toe. Als je het echt niet weet, houd dan 25 graden aan.

Niet teveel vissen bij elkaar (bezettingsgraad)

Teveel vissen leidt tot een onstabiel evenwicht in je aquarium. Dit komt door de hoge organische belasting. Alg en sterfte zijn daarvan het gevolg. Over het algemeen is hoe minder vissen des te beter je aquarium stabiel te houden is. Houdt daarom de onderstaande formule aan en streeft naar een bezetting van maximaal 0,5 cm vis per liter:

| | |
| --- | --- |
| Kleine bezetting | tot 0,3 cm per liter |
| Normale bezetting | 0,3-0,5 cm per liter |
| Forse bezetting | 0,6-1,0 cm per liter |
| Kritische bezetting | meer dan 1 cm per liter |

Vb. een aquarium van 50 liter met 5 maanvissen van 5 cm heeft een bezetting van 0,5 vis per liter (5×5=25/50=0,5).

Verlichting, filter & stroming

Als algemeen uitgangspunt geldt dat hoe meer aquariumvissen, hoe sterker de filter moet zijn om de hoge belasting aan te kunnen. Ook de verlichting moet aangepast worden aan het soort omdat sommige vissen in bijvoorbeeld schemerig licht leven. Tot slot, vissen die leven in snel stromend water? Pas de stroming er op aan.

Inrichting op soort

Vissoorten vragen om een inrichting die bij hen past. Zo hebben veel dwergcichliden behoefte aan drijvende planten, hebben baarzen behoefte aan steenophopingen en verschuilen meervallen zich graag onder wortel begroeiing.

Eet gewoonten

Bij de keuze van je vissen is het belangrijk te kijken naar de eetgewoonten van een vis. Voor sommige vissen is vlokvoeding onvoldoende. Deze hebben levend voedsel nodig. Daarmee stijgen de kosten weer. Let daar van te voren dus goed op.
Hoe oud worden je aquariumvissen?
Aquariumvissen leven veel langer dan in het algemeen wordt aangenomen. Om me heen hoor ik vaak dat het al een prestatie is een vis één jaar in leven te houden. Let wel, zalmpjes en meervallen worden vaak ouder dan 10 jaar. Modderkruiper? Ouder dan 10 jaar. Cichliden? Tussen de 5 en 10 jaar.
Met de juiste vereisten bereiken je aquariumvissen een respectabele leeftijd. Bovendien scheelt het veel geld. Een beetje kennis van je aquariumvis en je geeft hem een prachtig cadeau: een langer leven.
Een vraag aan jou…
Heb jij nog aanvullingen, vragen of opmerkingen? Laat dan een reactie achter!